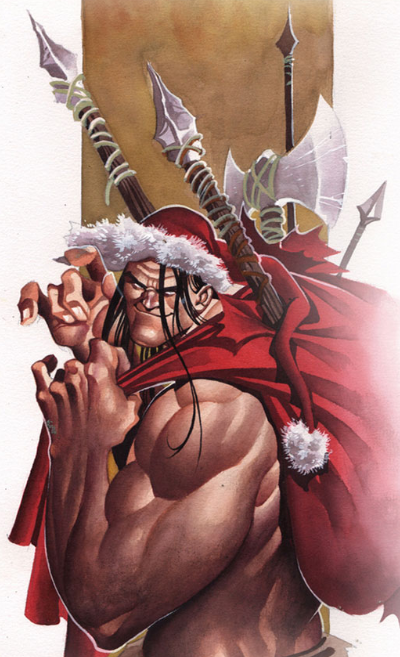 Hey guys! It seems it's that time again! There're a few new Special Rage images in the Holiday Gallery, by Rage penciler Alex Nascimento. This year, discover the Soccer Rage (from the 2018 World Cup) !. There's also a New Year Rage coming a week from now, from Worlds of Rage penciler Stéphane Degardin!
As for the news, Rage #4 and Worlds of Rage #4 are almost finished. The BW pages of Rage #4 have all been drawn by Alex Nascimento, and Dijjo Lima is working on the color pages. Worlds of Rage #4 is in production too. I'm also working on Rage #5, Worlds of Rage #5, and the upcoming Rage Interactive Book titled The Second Night. Alex Nascimento is right now working on Rage #5. As always, things are slower than I would like, but it all depends on the amount of money I can spare each month and the time the artists have on their hands.
As you'll see in Rage #2 and Worlds of Rage #1, I am now the letterer of the Rage books (which means more work for me…). For the lettering and the whole production of the book, I am using exclusively Affinity Designer and Affinity Photo. The next books will be done in Affinity Publisher. I am waiting for Publisher to be officially launched to post a few tutorials and videos about how to create comics using only Affinity software.
And without further ados, here is the Christmas Gallery!
Merry Christmas to you all!