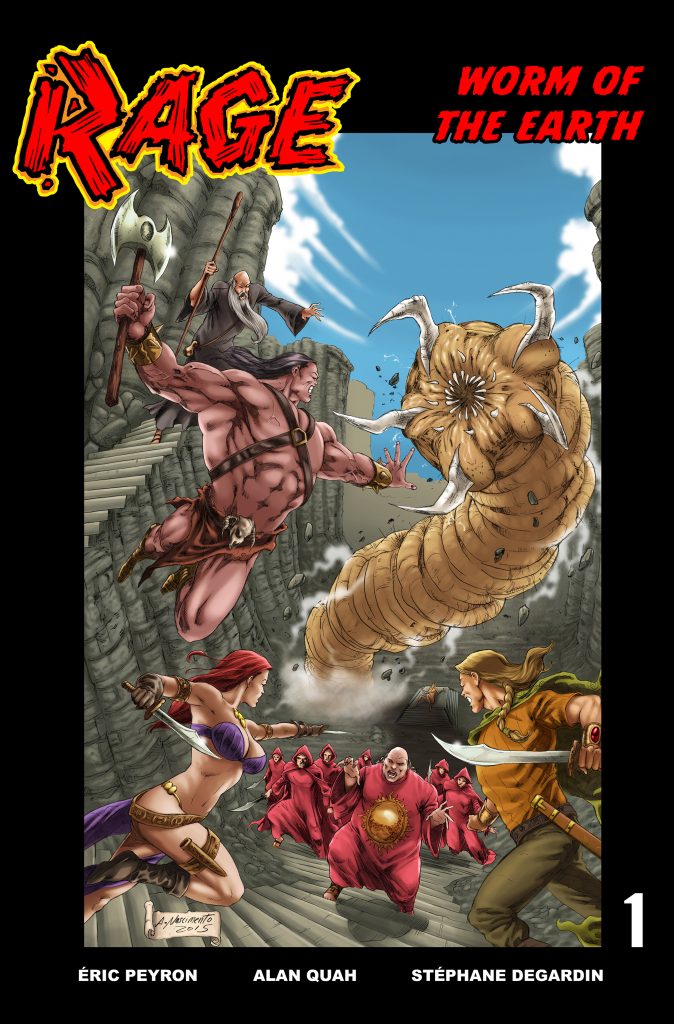 After the Graphic Novel Rage, Bane of Demons, here comes the very first issue of the Rage Series: Rage #1!
This first issue is a 29-page comic book by writer Eric Peyron, and artists Alan Quah, Stéphane Degardin, and Alex Nascimento. The first 20 pages have been pencilled by Alan Quah and colored by Komikaki Studios, the 9 remaining pages have been drawn and colored by Stéphane Degardin, and the cover has been drawn by Alex Nascimento, with colors by Stéphane Degardin!
You already met Rage and the demons plaguing the Arthkan Kingdom! Now, meet the integrists! High Priest Gohnar wants to sacrifice a virgin to Morthog The Worm God, and Princess Ariane doesn't quite agree with it. Join your favorite Negative Role Models in a new adventure even more twisted than the previous one in this first issue of the new Rage Series, as we tackle the difficult issue of freedom of religion in the Rage Universe!
This time, I sent the book to only a few digital publishers. Actually, only the Rage Graphic Novel is being sent to everyone, the goal being to promote the series, and test each publisher's policies. The main problem with digital comics publishers is that most of them can't pay you until the sales have reached a certain amount of money, because the fees for sending you a small amount would be too high. As a result, I'm still waiting to get paid from many of them. One of the way to solve this problem would be to send them as many comics as possible, which would raise my chances of selling books and make more money, which in turn would raise my chances of being paid quickly, but I chose another: stay with the few publishers who actually manage to send me money regularly, whatever the amount, and with no fee attached.
Here are all the publishers of this issue in alphabetical order! Just hover on each icons to display their names, and click to display the corresponding Page!
Additonal Info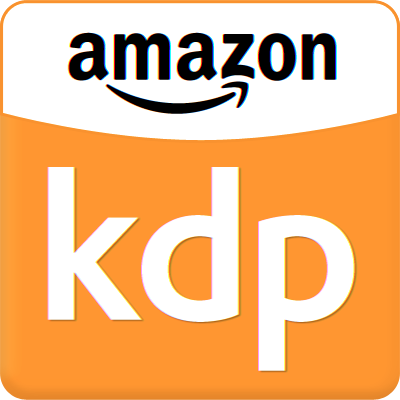 The Kindle button above will lead you to this issue's Page at Amazon US, but if you don't live in the US, you can buy it at the Amazon Store of your country. Here are the links so far: Amazon AU, Amazon BR, Amazon CA, Amazon DE, Amazon ES, Amazon FR, Amazon IN, Amazon IT, Amazon JP, Amazon MX, Amazon NL, Amazon UK, Amazon US.
Rage in Public Libraries
Nextory being the provider of its digital library for many public and private organisms in France, most notably Public Libraries, you will find below a list of those who offer this issue, in alphabetical order.