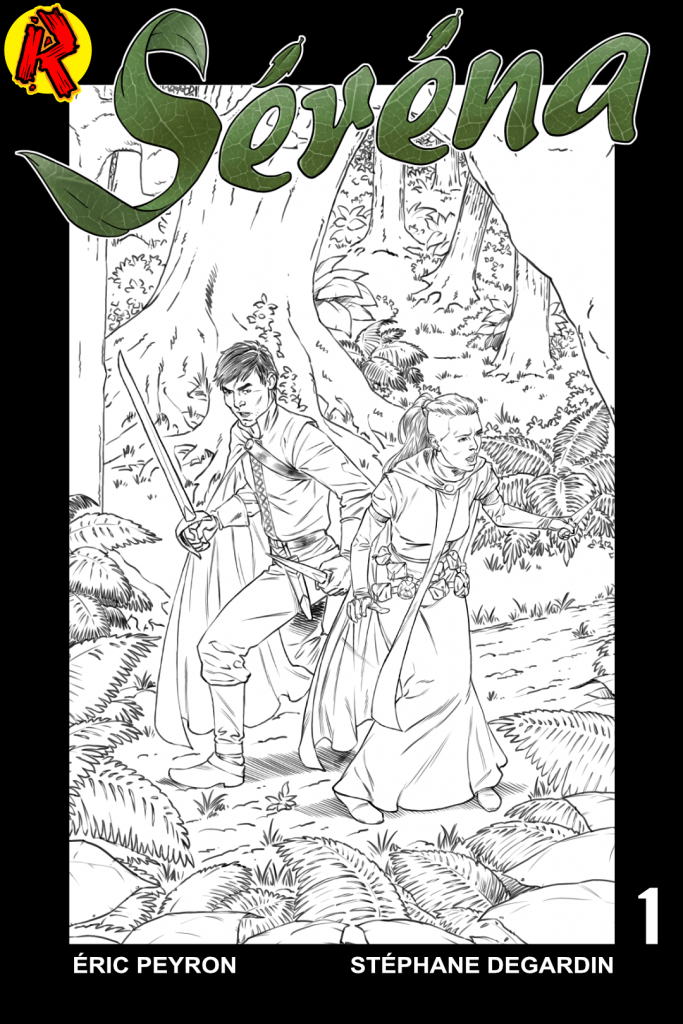 Written by Eric Peyron, with Art & Cover by Stéphane Degardin, Serena is another spin-off from the Rage Series, compiling the first stories prepublished in Worlds of Rage.
Serena is a young priestess of Axliom, God of Nature and Plants, who has been sent on a secret mission by her temple. Travelling the Arthkanian forests surrounding the village of Trall, Serena is going to face more than her fair share of dangers.
Like Arcana, this series has an interesting backstory: A few years ago, I had to take drawing classes at L'Atelier Parrallèle of Julien Parra, so that I could do better quality signings at conventions (I'm only the writer of the stories, but I need my signed books to look good). As Julien had also created the fanzine Ganache, he asked me if I could create two Rage stories for Issue #3. I wasn't too keen of writing two little Rage story, so I wrote a tale happening in the Rage universe, which would cross over with Issue #2 of the Rage Series. These first two chapters of Serena have been drawn by students from L'Atelier Parrallèle, and are now part of Ganache 3 (in French only). As it often happens, I continued the story in my head, and it gave me so many ideas that I had to make it a new series!
Like Arcana, the Serena Series is being prepublished in Worlds of Rage and will be compiled as soon as enough material becomes available.
This issue will be sent to select digital publishers. Each publisher will be added to this page as soon as the book is available in their store.