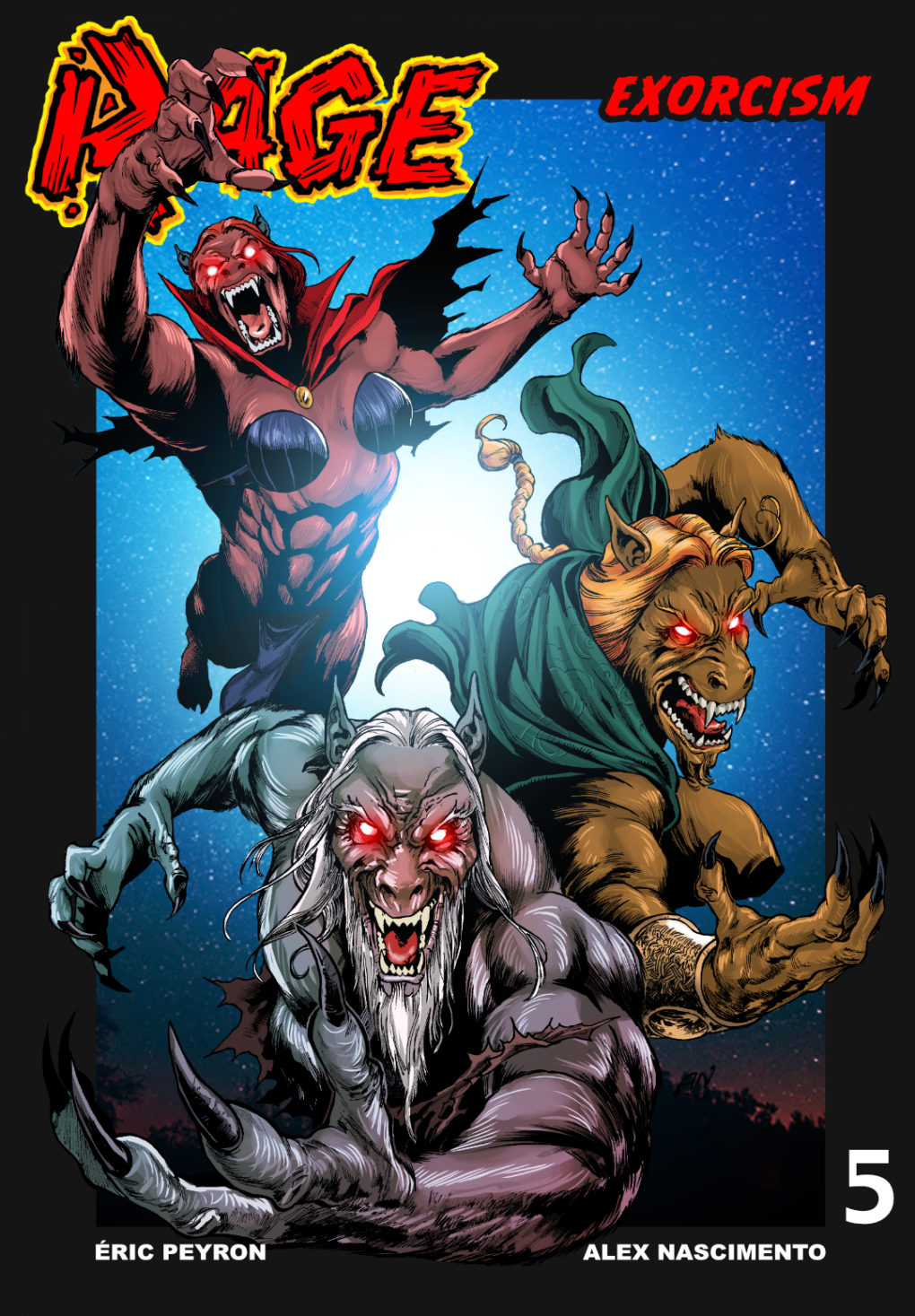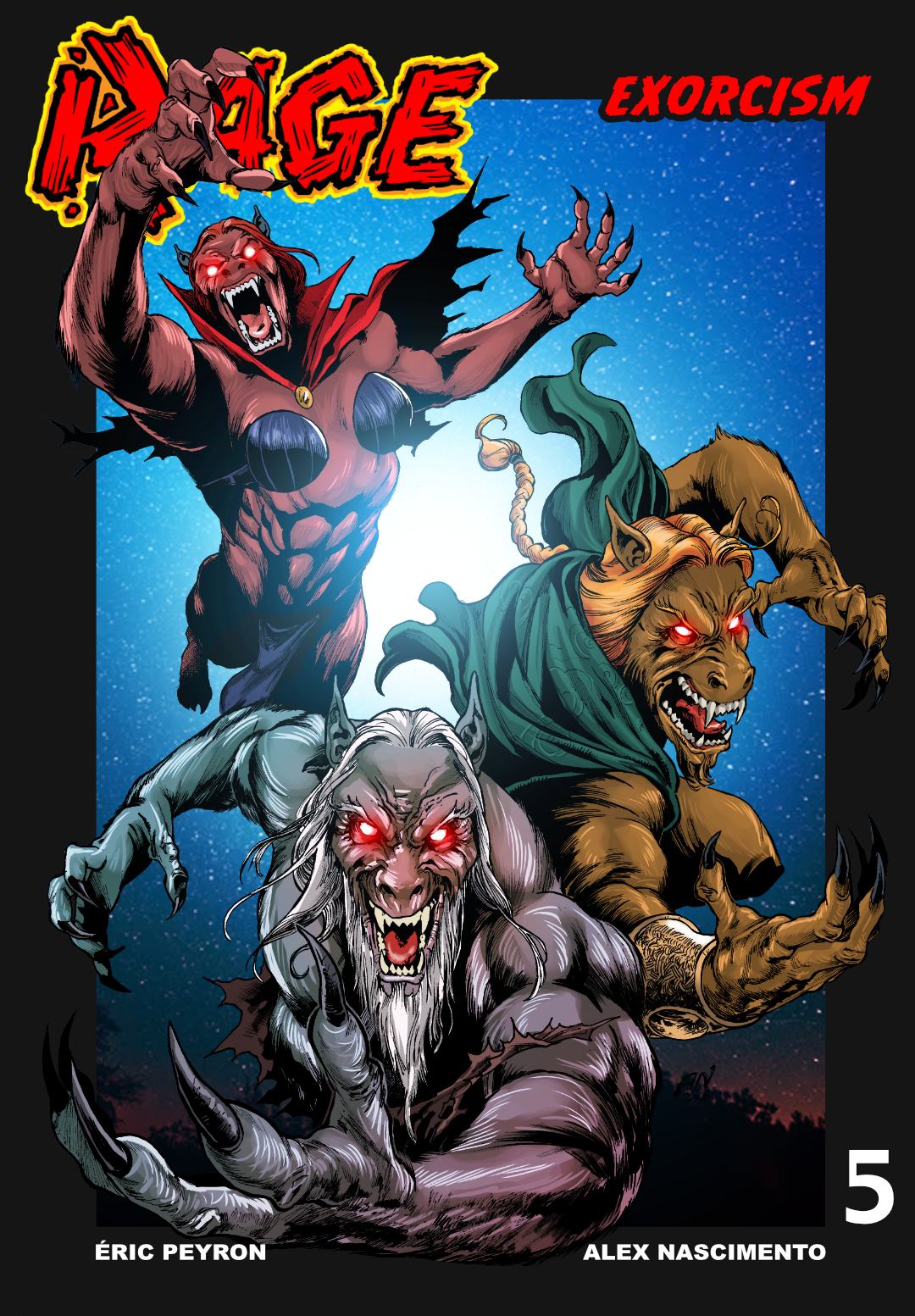 NO! DON'T LOOK AT THE COVER! Argh! Too late, you've been spoiled! Send your death threats to the address listed on the home page of the site.
For two issues, Rage, Nicodemus, Ariane, and Tuk have been trying to fight werewolves without even a silver spoon, all the while trying to avoid being bitten. Here is the result.
Be there for the end of this multi-part action-packed saga, featuring three new werewolves you didn't expect!
Rage; The legendary Bane of Demons – along with High Mage Nicodemus, Princess Ariane, and Tuk have all been sent on a new quest by Kothas, King of Arthkan.
Having learned that Tuk is in possession of a powerful lucky charm that was once his – the Bracelet of Chance – and magically unable to take it by force, the sorcerer Erasmus has sicced a pack of werewolves on Rage and his companions believing Tuk would be able to survive their onslaught by sheer luck. Erasmus thought he would then have a better chance of persuading Tuk to give him the Bracelet.
But everything went wrong. Nicodemus, Ariane, Tuk, and even Erasmus have been bitten, and are now beginning to change into werewolves.
This issue is a digital exclusive, and will be sent to select digital publishers. It will be compiled with Issue #6 into a printed book as soon as it is finalized. If you prefer print over digital, go to the Rage Compilation section.
Here are all the publishers of this issue in alphabetical order! Just hover on each icons to display their names, and click to display the corresponding Page!
Rage in Public Libraries
Nextory being the provider of its digital library for many public and private organisms in France, most notably Public Libraries, you will find below a list of those who offer this issue, in alphabetical order.