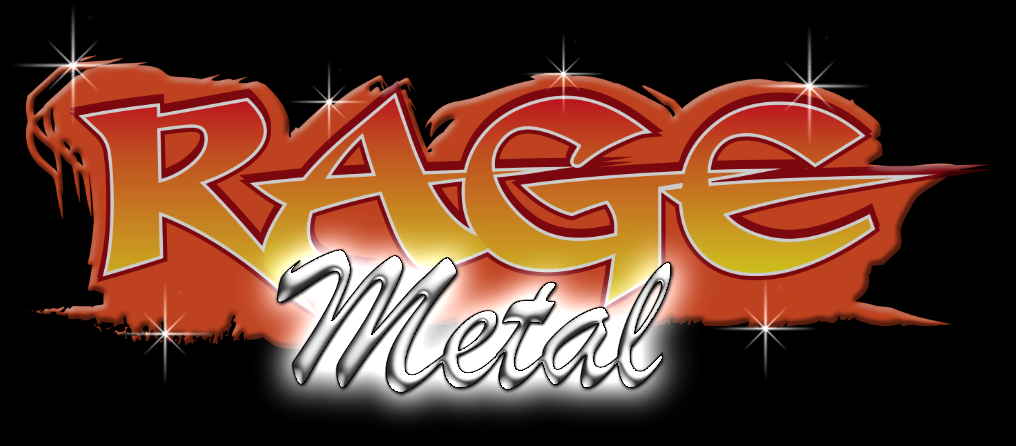 The Rage Metal Collection is born from an encounter with Maxime Macchi at the Hero Festival 2014, in Marseille, France. Comic Book enthusiast and former dental technician, Maxime Macchi has been using his medical knowledge to develop his personal range of jewelry. I'll let you discover his many creations at the Nous Sommes Des Héros website. His Iron Man ring is to my sense one of his most original rings, and his Grendizer piece is even more than a ring! You'll have to see it to believe it! The first pieces of the Rage Metal Collection are two Rage pin's and a Rage figurine.
Each collector of the Rage Metal Series has been entirely hand-crafted, and most of these items come in three different versions: Gilded Bronze, Pink Bronze and Galaxium. Note that the bulk of each Rage Metal Collector is full-metal, not metal plated. The plan at the time, was that you could order your own personalized Rage Pin's or Rage Metal Figurine directly to Maxime at Nous sommes des Héros. Each 1,6″ figurine would have been signed and numbered by Maxime, and you could even have asked that your own name be put on it! Here is a Making-of Rage Metal Gallery, followed by the first 2015 versions.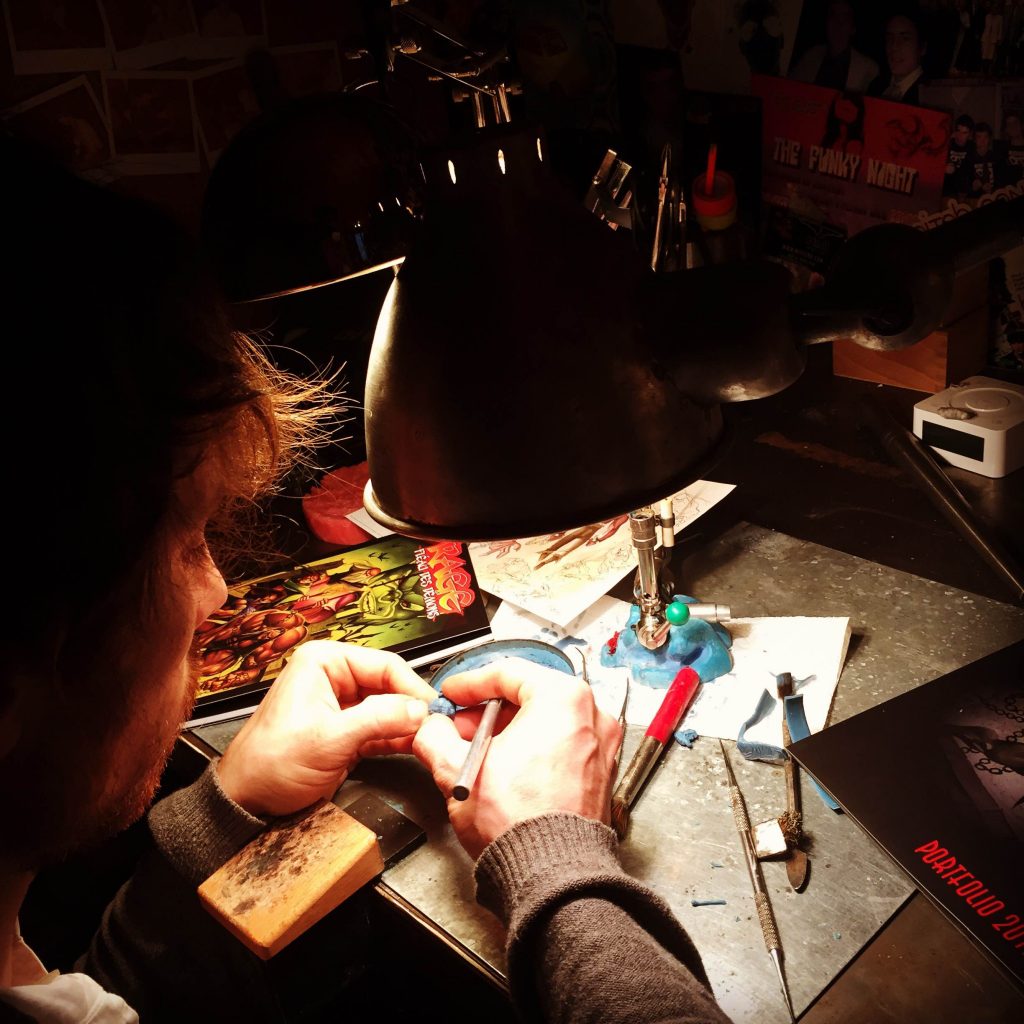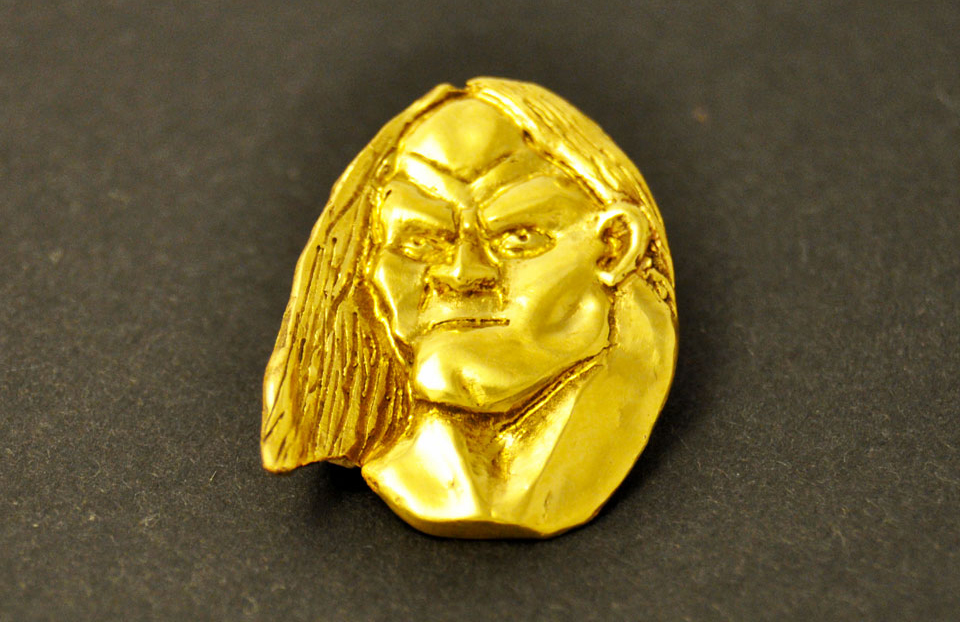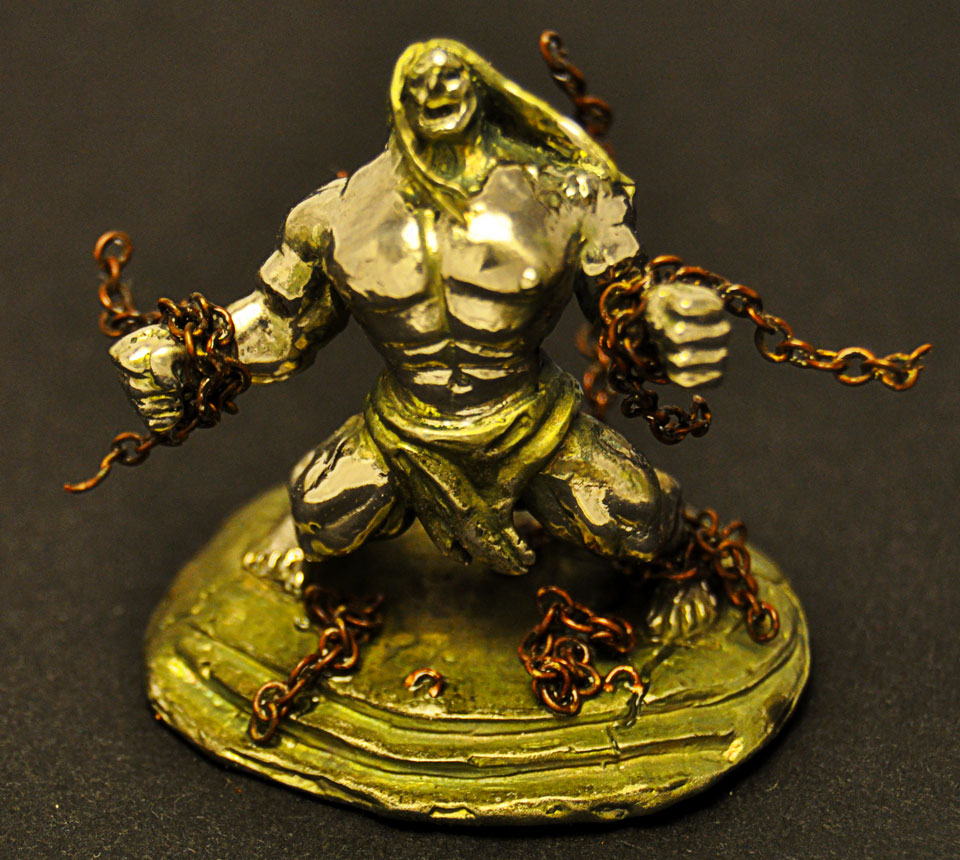 Click the Icon below to display the Rage Page at Nous Sommes Des Héros, and scroll to the bottom of the page for Maxime's Contact Info.