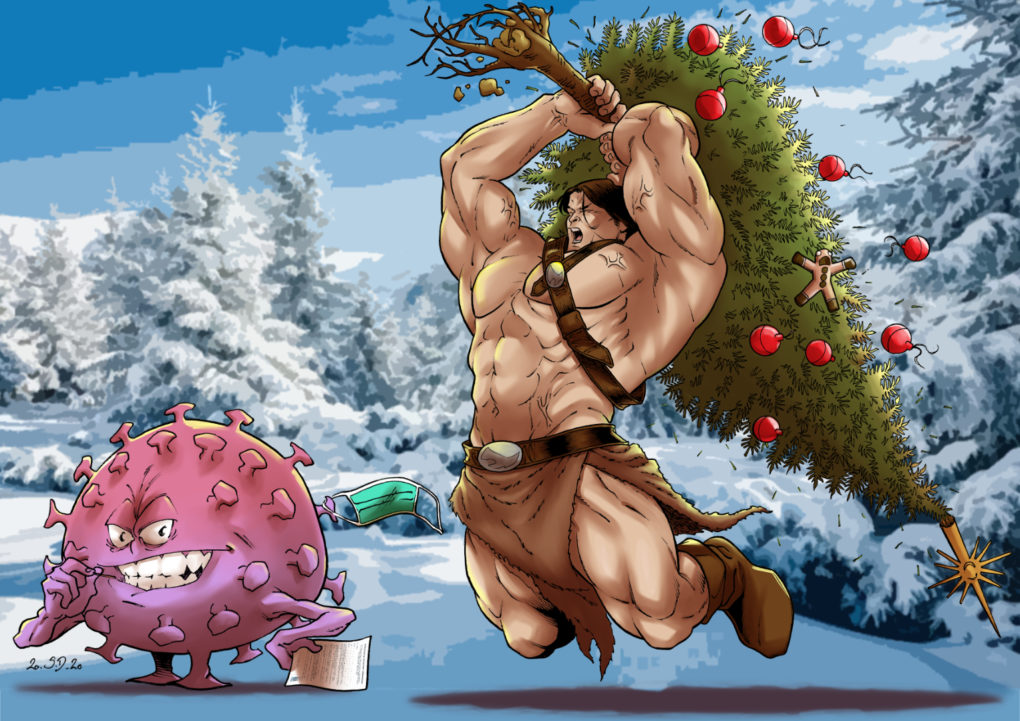 Hey guys! It seems it's that time again! There's a new Christmas Rage in the Holiday Gallery, by Serena penciler Stéphane Degardin,, and we both agree that it pretty much sums up 2020 !
As for the news, Rage #6 is still in the making, and Worlds of Rage #7 is almost finished. More accurately, all the BW pages are finished, and Stéphane Degardin is coloring the last 2 pages of Serena, while Yonami is hard at work on the cover! As soon as I have everything, I'll publish Issue #7! As always, things are slower than I would like. The books are selling better,  but still mainly depends on the time the Rage Artists have on their hands.
As always, the lettering and the whole production of the books is done exclusively in Affinity Publisher, Affinity Designer and Affinity Photo. In between the creation of new books, I am updating all the old versions of the previous ones in Affinity Publisher. Once this is done, I am planning to post a few tutorials and videos about how to create comics using only Affinity software.
And without further ado, here's the Christmas Gallery!
Merry Christmas to you all!