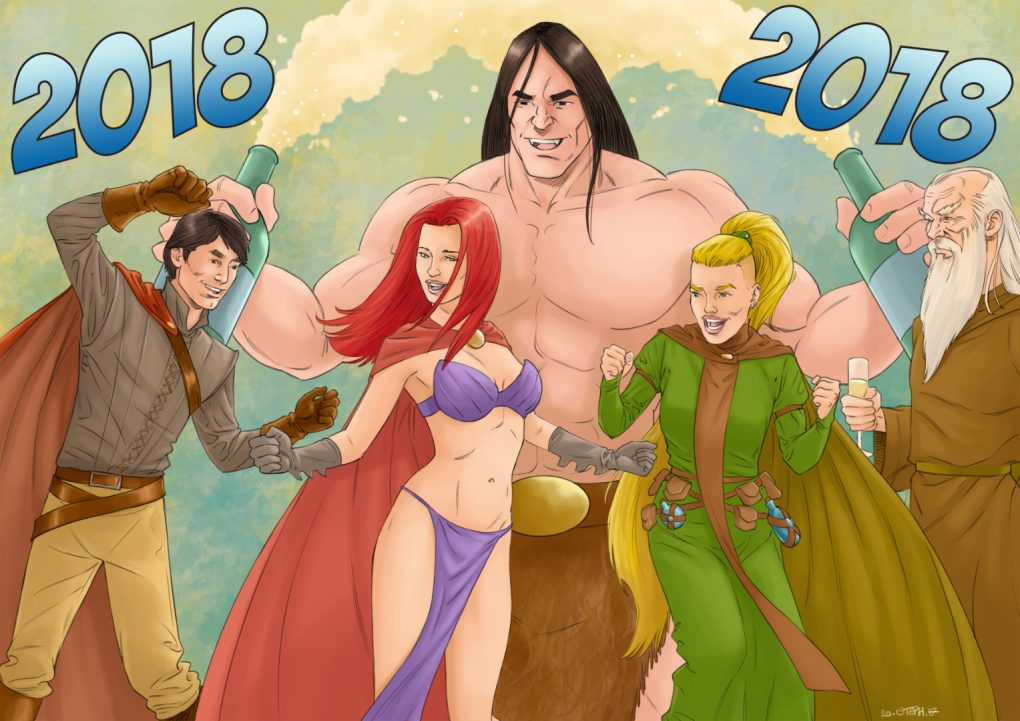 Happy New Year!
This 2018 New Year image has been drawn and colored by Stéphane Degardin, the penciler of the Serena series in Worlds of Rage! Here are a few preview images for you, so you know what's waiting for you this year:
Oh, and I can't resist to show you this beautiful Nicodemus Sketch by Stephen Jorge Segovia! Expect more sketches of this quality in 2018.
And there's more to come in 2018!
Happy New Year to you all!