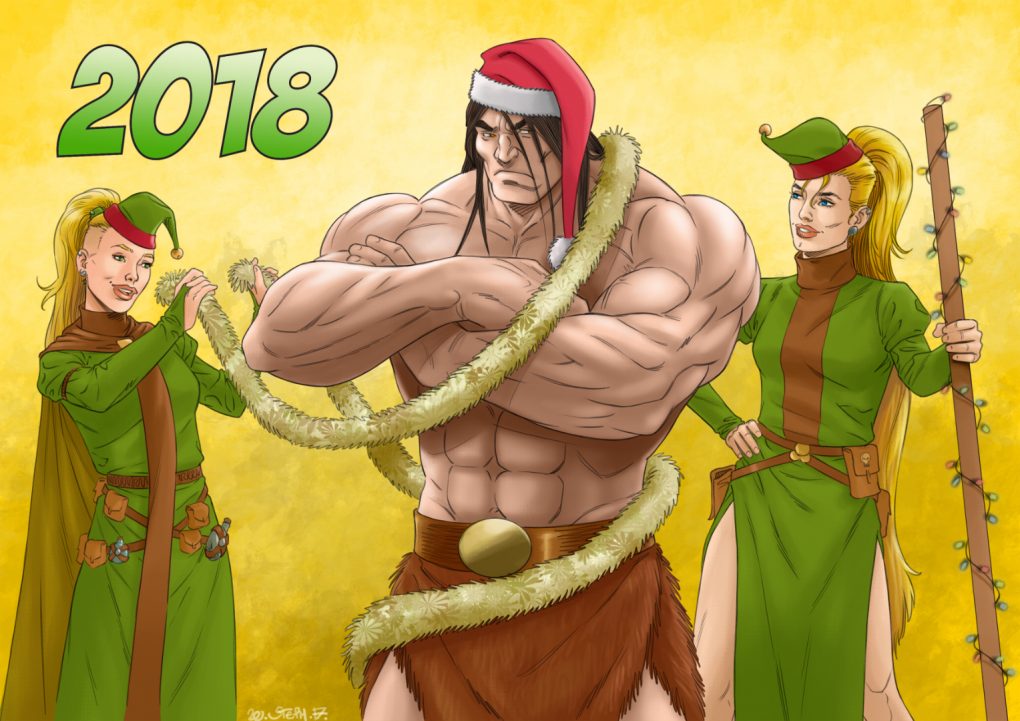 Hey guys! It seems it's that time again! There're a few new Christmas Rage images in the Holiday Gallery, by Rage #2 penciler Alex Nascimento and Worlds of Rage #1 penciler Stéphane Degardin!
Rage #3 and Worlds of Rage #2 are almost finished. The BW pages of Rage #3 have all been drawn by Alex Nascimento, and Dijjo Lima is working on the color pages. I will finish updating the dialogs and colors of Worlds of Rage #2 by the end of the year (this one, not the next). What are we doing in the meantime? We're working on Rage #4, Worlds of Rage #3, and the upcoming Rage RPG titled The Second Night. Alex Nascimento is working on the first pages of Rage #4, There's also a Rage Poster in the making, drawn by Comic Artist Carlos Paul, inked by Alex Nascimento, and colored by Dijjo Lima, which is set to be the cover Rage Compilation #2. Oh, and it seems there's a new Rage Statue in the making too, this time by Denis Scheer! I'll probably have a few photos somewhere in January.
As you'll see in Rage #2 and in the Serena Chapter of Worlds of Rage #1, I am now the letterer of the Rage books (which means more work for me…). For the lettering and the whole production of the book, I am using exclusively Affinity Designer and Affinity Photo. Hopefully, the next books will be done in Affinity Studio Beta, which will be out somewhere around the middle of next year, and will save me a lot of hassle. When Studio and the Rage Website will both be out of beta , I am planning to post a few tutorials and videos about how to create comics using only Affinity software.
And without further ados, here is the Christmas Gallery! 
Merry Christmas to you all!