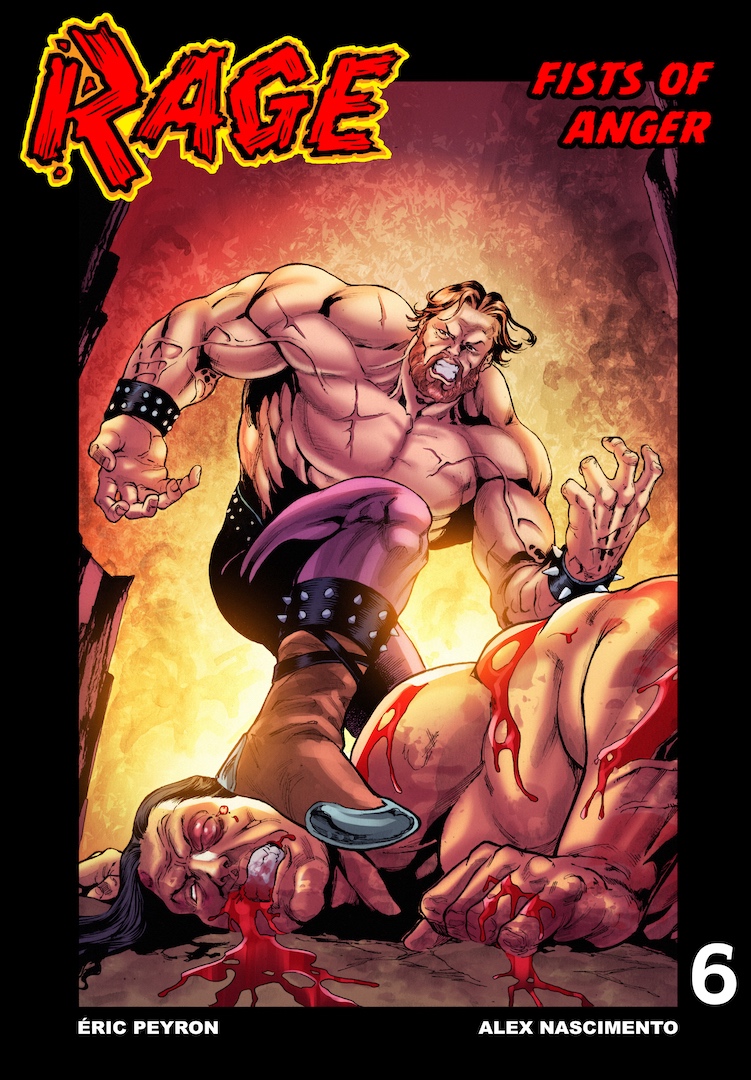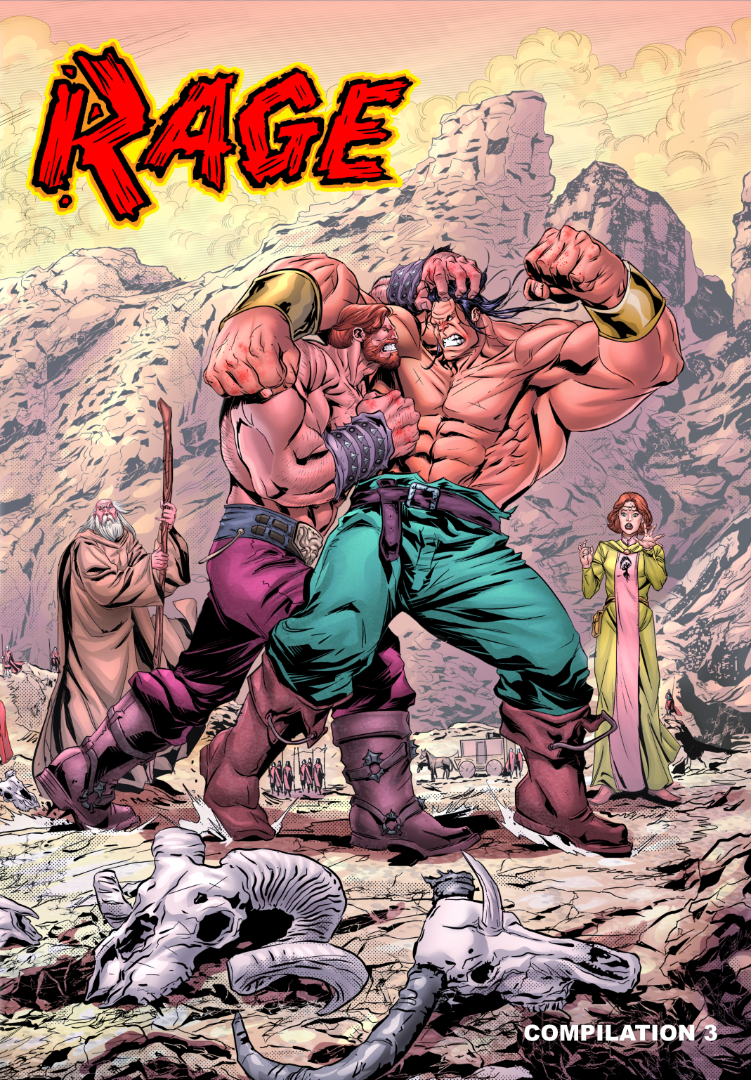 Rage #6 and Rage Compilation #3 are available at last! The most important of these two comics is of course Rage #6, which introduces a few of the heroes of my very first Rage Adventure In Which You Are The Hero The Second Night, a book I totally enjoy writing, most notably because it forces me to write in second person. Instead of writing some kind of impersonal description as in a classical Adventure In Which You Are The Hero, I'm rediscovering the style of the comics I read in the seventies like Iron Fist or Deadly Hands of Kung-Fu, in which the narrator talked directly to the reader. As I found a way to have the reader play several characters instead of only one, you're going to play the role of many existing Rage characters, and even a few you don't know about yet! The time it takes to release this book will be shorter than for my other productions, especially because there'll be less images and it'll be in Black and White (as in true Adventure In Which You Are The Hero), but it won't be released before… a second book which is mostly finished, and that I wrote to occupy my time and because it was necessary. A few of the characters of this other book will also be heroes of The Second Night, so I have to release this book first. I'll tell you more about it as soon as it's sent to the penciler. And I'll even tell you its title if I feel like it!
So what's the story of Rage #6? Well, it tells of the meeting between the characters of the Rage Series and a few characters of The Second Night. And to spice it all, I crammed the dialogs with references so politically incorrect that if I was your usual author, everyone would've been offended. But I'm not your usual author. It's the magic of Fame actually. When you don't have any, you can write anything you want without offending anyone.
What else is left to say about Rage #6? Oh yes! My english has been checked by my friend Joseph Carro ('cause I'm French. I'm a translator, but I have limits), so you can expect it to be better than what you're reading right now.
The second comic is Rage Compilation #3, the printed compilation of Issues 5 and 6 of the Rage Series with a totally great cover by Carlos Paul! As always, this printed book will be available exclusively on Amazon.
And you know what?! These two books are already available to order in print or digitally!
That's it for the news! See you in a few months for more (I hope)!