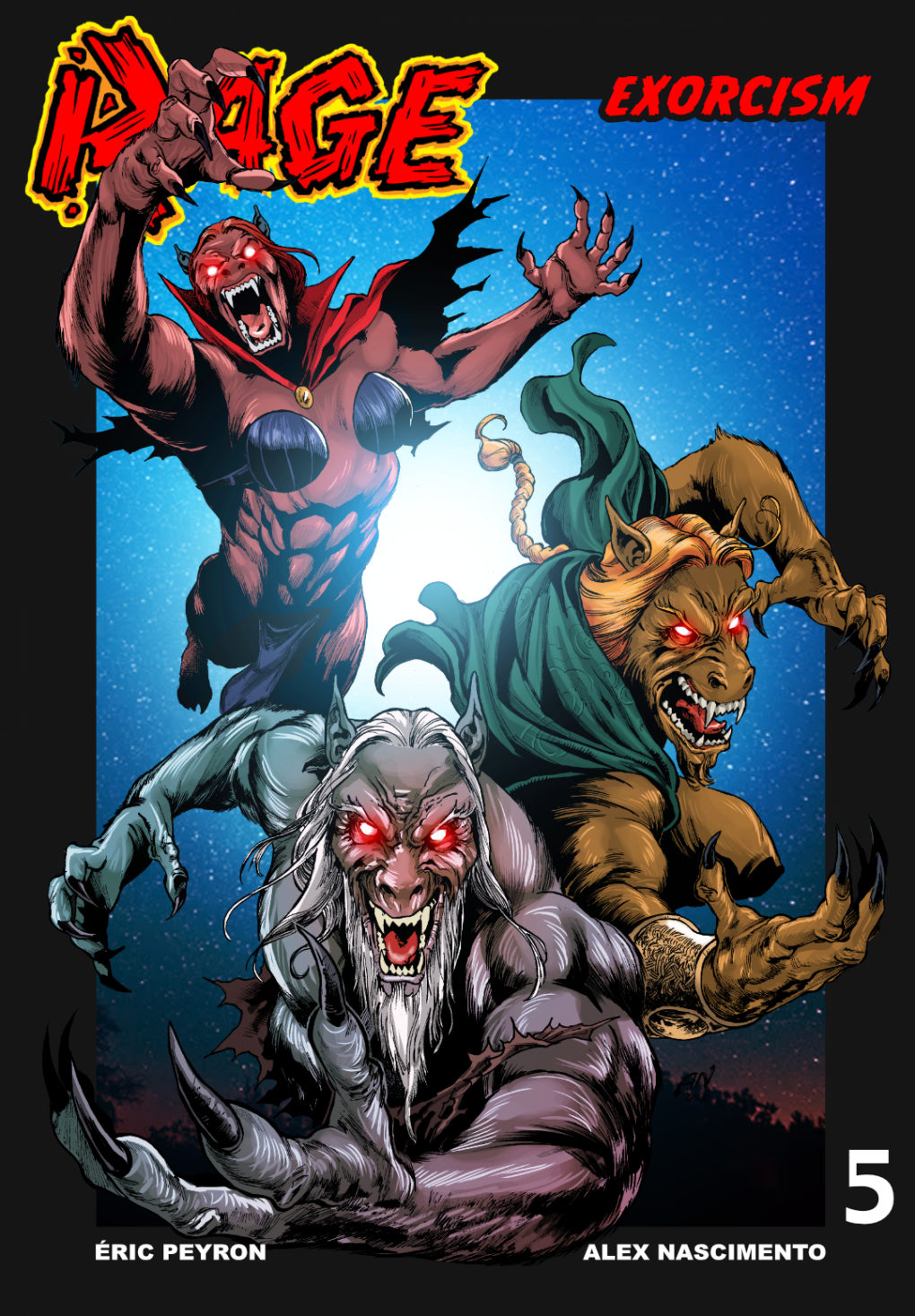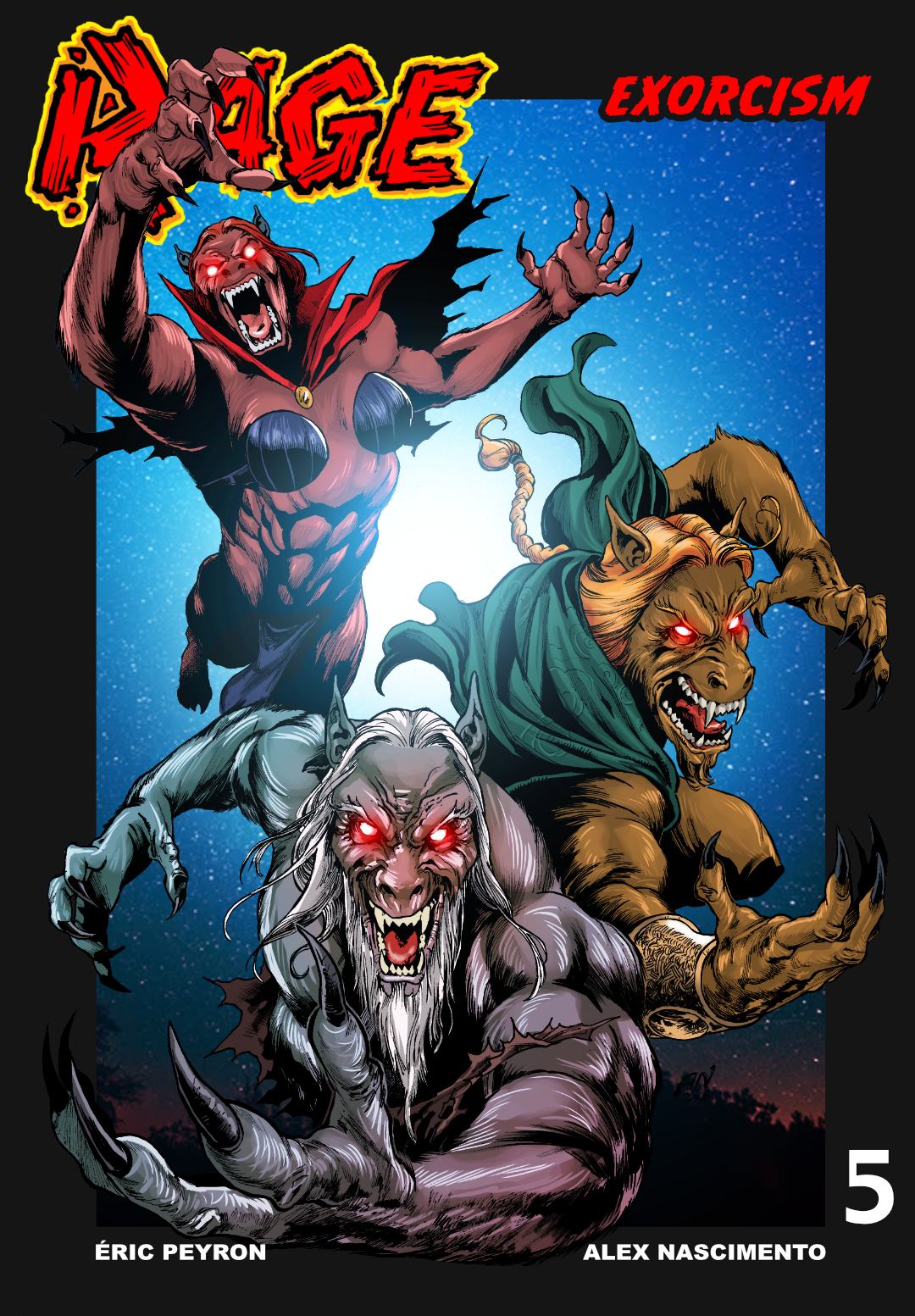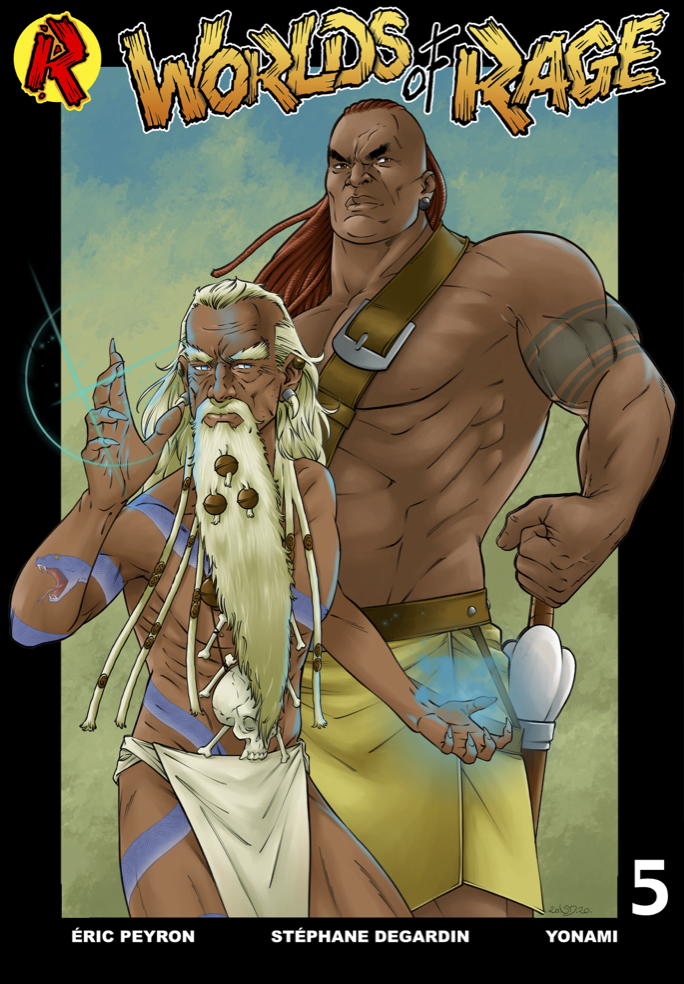 Rage #5 and Worlds of Rage #5 are finished, at last! As always, both issues are digital only, and will be available in a few days at ComiXology. For now, you can find it at Gumroad and Youboox (if you're stuck in France, do try Youboox. It's a Spotify for digital books). ComiXology, Youboox and Gumroad are currently my main digital publishers, but I'm planning to add a few more! Stay tuned!
As soon as Rage #6 is over, I'll compile Rage #5 and Rage #6, and create a third issue of Rage Compilation, which will be available digitally and in print exclusively at Amazon. And the good news is that Rage #6 is in production right now, with penciler Alex Nascimento, who is getting better and better!
Speaking of compilations, as soon as Worlds of Rage #6 is finished, you can expect a compilation of Arcana, one of the series featured in the Worlds of Rage anthology. I'll need more material before compiling the other series, but new compilations will follow. More projects are in the works, and I'll keep you posted as I go along.
Oh, and by the way, for the lettering and the whole production of the series, I am using exclusively Affinity Publisher, Affinity Designer and Affinity Photo. In between the creation of the new books, I am transfering all the old versions of the previously ones in Affinity Publisher. Once this is done, I am planning to post a few tutorials and videos about how to create comics using only Affinity software.