Welcome to the Rage Website!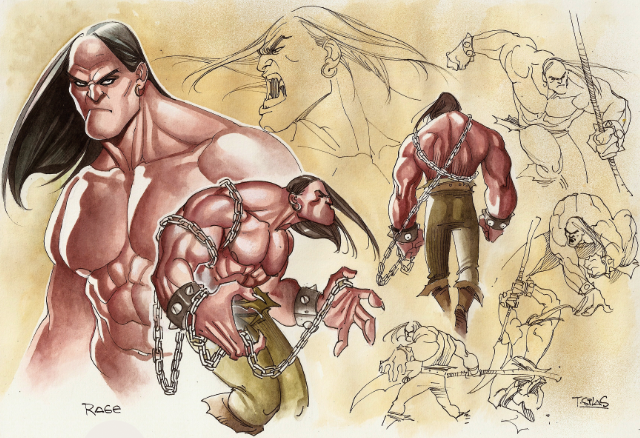 Welcome to the Rage Website! Click the slides above to display entries about the Rage Series, and the Rage Portfolio 2012! Check the menus to know more about the Rage Series, the Rage Artists, the Rage Project, and a lot more! Don't forget to click the Conventions menu to know when and where to meet us at conventions, and subscribe to the Conventions Calendar to never miss one! Scroll this page to check the latest news, and the next event!
Rage #5!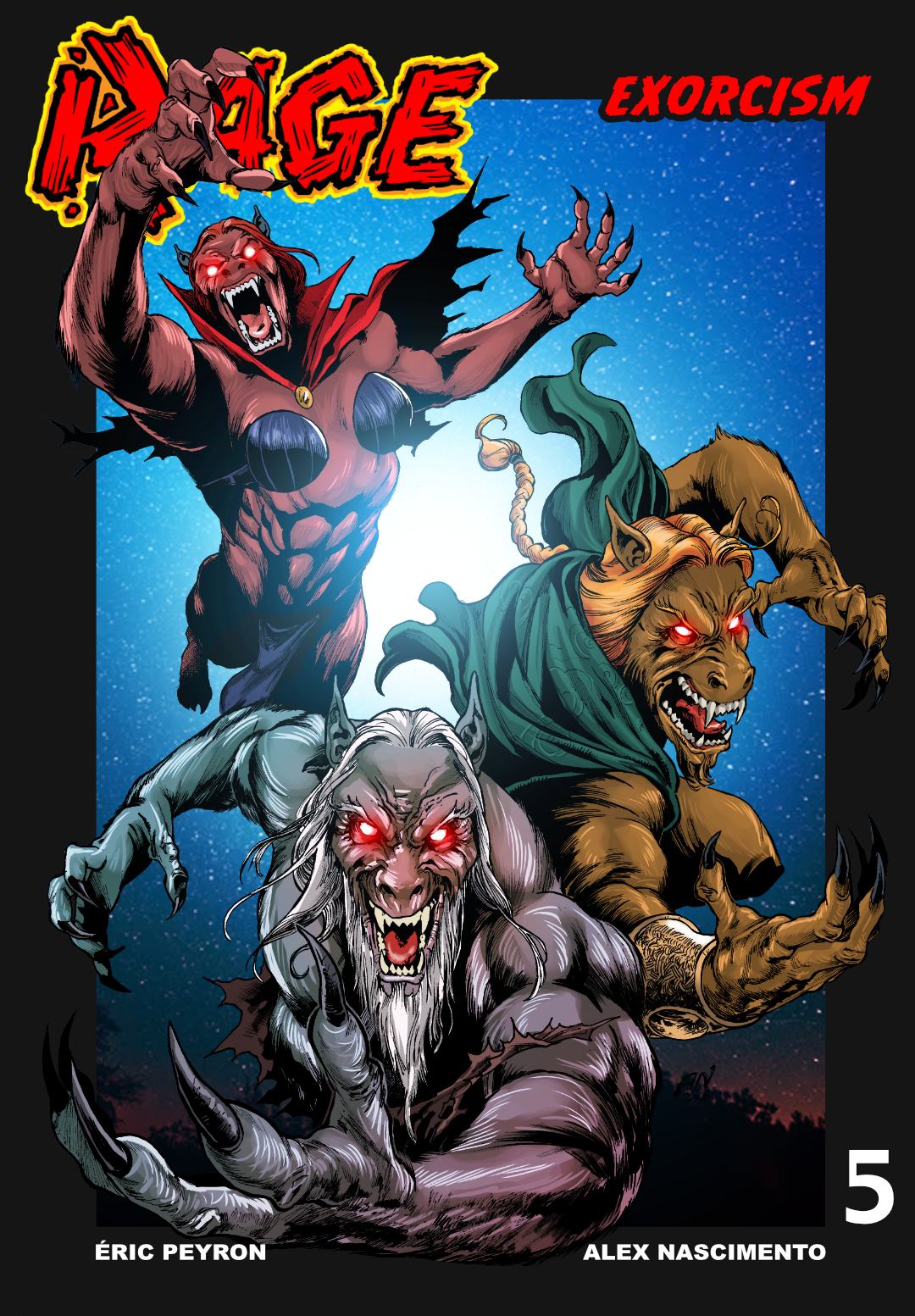 NO! DON'T LOOK AT THE COVER! Argh! Too late, you've been spoiled! Send your death threats to the address below.
Rage #5 is available, at last! For two issues, Rage, Nicodemus, Ariane, and Tuk have been trying to fight werewolves without even a silver spoon, all the while trying to avoid being bitten, and I bet you all wondered how this was going to end. Well, here is the result…
Be there for the end of this multi-part action-packed saga, featuring three new unexpected werewolves, with words by Eric Peyron, pictures by Alex Nascimento and colors by Dijjo Lima!
This issue is digital only. It will be compiled with Issue #6 into a printed book as soon as it is finalized.
You can find the whole Rage and Worlds of Rage collections at Amazon, ComiXology, and many digital publishers. All the money made from these issues will help us release faster the next issues, so if you like the Rage stories, spread the word!
A special word about the Worlds of Rage Series: Each issue of Worlds of Rage is at the lowest price possible! If you want to help us get the Rage Series off the ground, no need to register to a crowdfunding site! Just buy Worlds of Rage, our cheapest series to date! Every penny will go to the production of the next issues!
And here is the 2022 New Year image drawn by Serena Penciler Stéphane Degardin! Serena is wishing you all a Happy New Year! Without further ados, here are the traditional New Year Previews! Arcana, with great new penciler Walmir Archanjo! Half the pages have all been drawn and colored, and are…
Next Event: Rendez-vous du Livre!