Welcome to the Rage Website!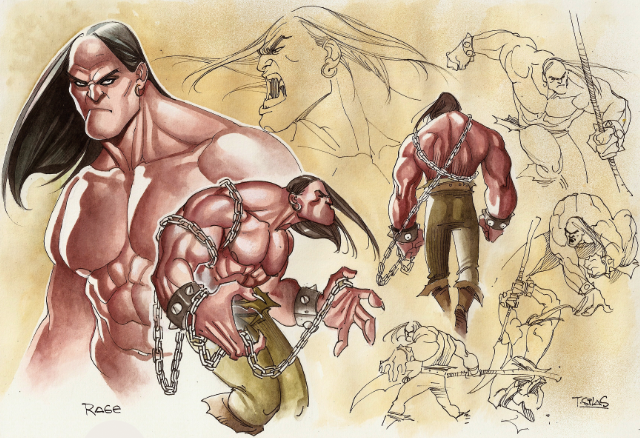 Welcome to the Rage Website! Click the slides above to display entries about the Rage Series, the Worlds of Rage Series, and the Rage Portfolio 2012! Check the menus to know more about the Rage Series & Collectors, the Rage Artists, and the Rage Project. Click the Conventions menu to know when and where to meet us at conventions, and subscribe to the Conventions Calendar to never miss one! Scroll this page to have the latest news, and check the poster of the next event!
Rage #4!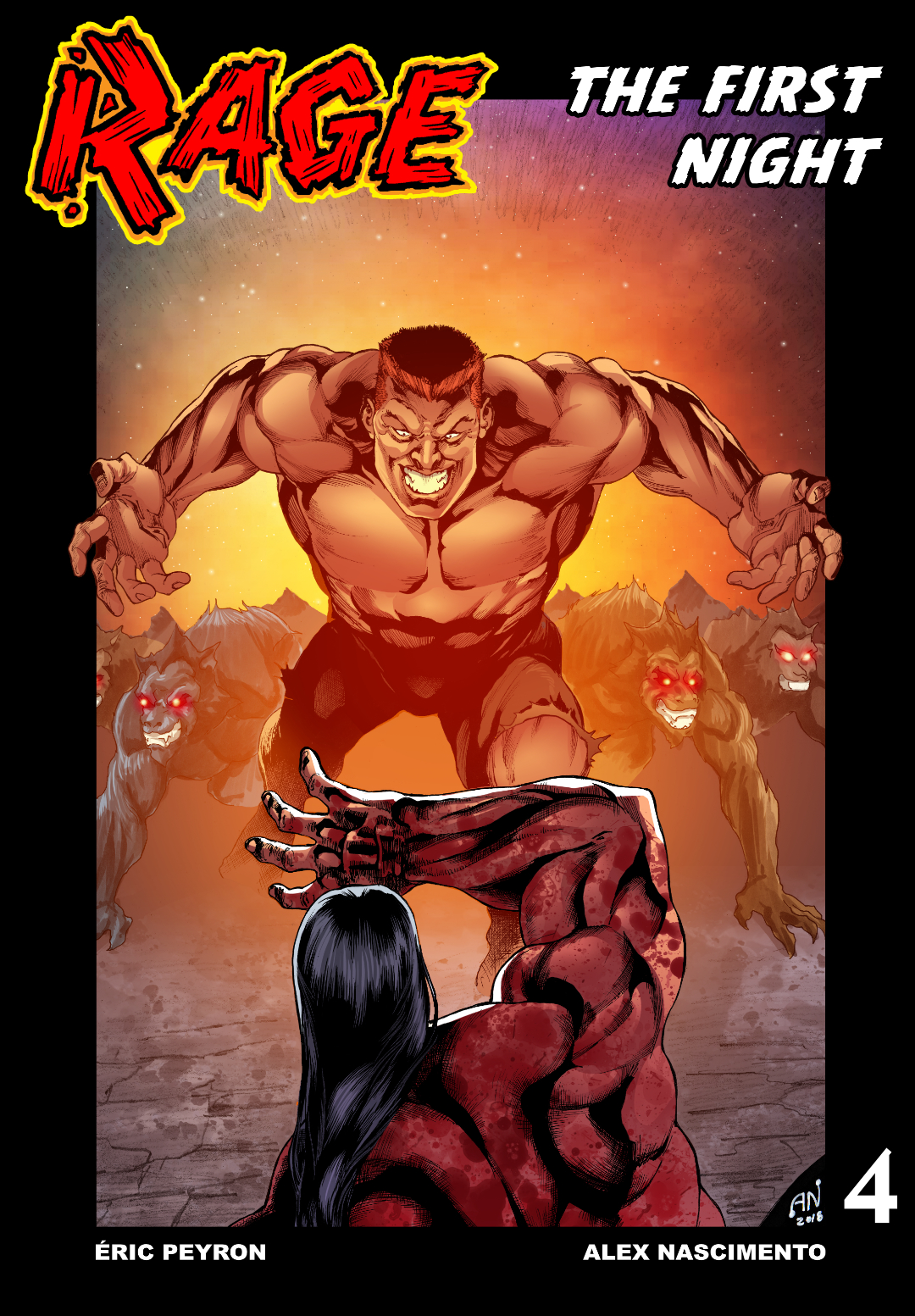 Rage #4 is available, and it's action from start to finish, in a story written by Eric Peyron, with Art & Cover by Alex Nascimento, and colors by Dijjo Lima! A pack of werewolves is attacking our four unlikely heroes, and there's no silver weapon in sight! Be there as we continue this multi-part action-packed saga, featuring werewolves! Lots of werewolves!
You can find the whole Rage collection at ComiXology, and many other digital publishers! If you prefer printed versions, go to Amazon, to discover the now classic Rage, Bane of Demons, and compilations of the first issues of Rage. All the money made from these issues will be reinvested in the production of the next, so, if you like the Rage stories, spread the word!
Worlds of Rage is available at ComiXology at the lowest price possible! If you want to help us get the Rage Series off the ground, no need to register to a crowdfunding site! Just buy Worlds of Rage, our cheapest book to date! Every penny will go to the production of the next issues!
Hey guys! My first book is available! It's in French only, since it talks mostly about France's publishing system, but I can't resist telling you about it here! Especially since I wrote this news believing it would be published only in the French version of the Rage Website! OK, mistake…
Next Event: Rencontres autour du 9e Art!