Welcome to the Rage Website!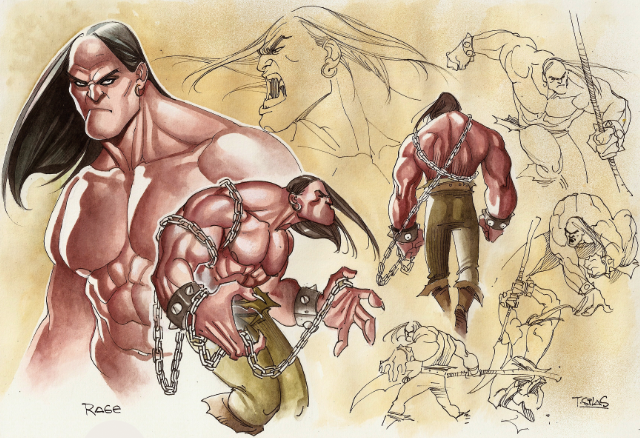 Welcome to Version 3.0b2 of the Rage Website! This site is still in Beta, but it's getting better and better ! Click the slides above to display entries about the Rage Series, the Worlds of Rage Series, and the Rage Portfolio 2012! Check the menus to know more about the Rage Series & Collectors, the Rage Artists, and the Rage Project. Click the Conventions menu to know when and where to meet us at conventions, and subscribe to the Conventions Calendar to never miss one! Scroll this page to have the latest news, and check the poster of the next event!
Rage #2!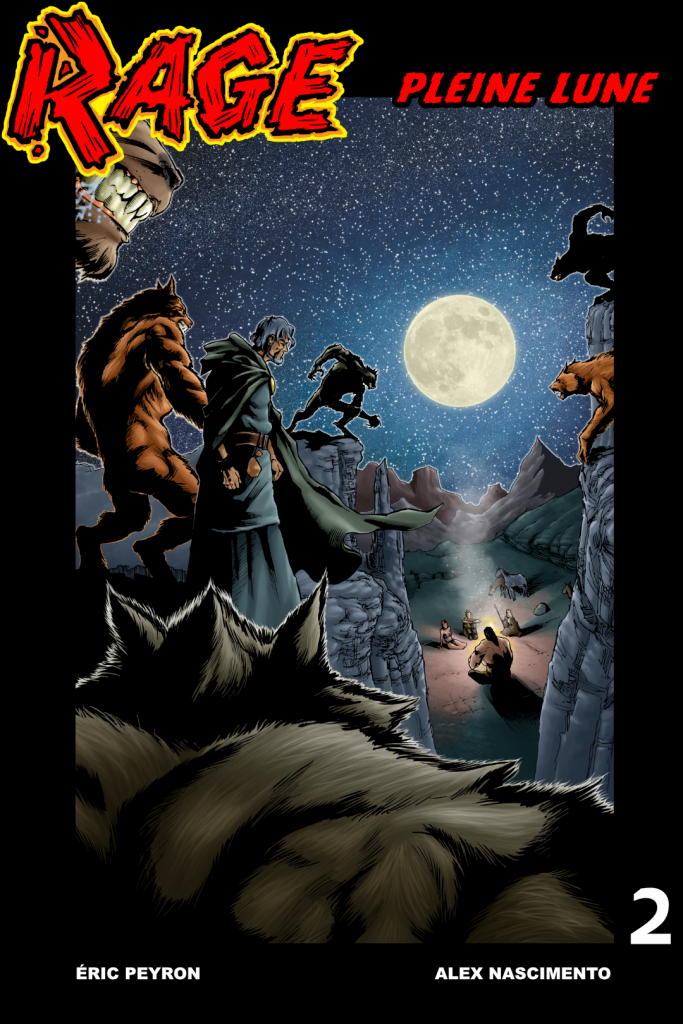 Rage #2 is available! Full Moon is looming over the horizon! And it's not a good sign for Rage, Nicodemus, Ariane and Tuk. Our unlikely heroes are on a quest that will lead them to the fabled Many Angled Land, but their ennemies aren't far behind. Be there for the first part of a new Rage Saga with werewolves! Lots of werewolves! Written by Eric Peyron, drawn by new official Rage artist Alex Nascimento and colored by Stéphane Degardin.
You can find the whole Rage collection at Amazon, ComiXology, and many digital publishers. You'll find the very first Graphic Novel Rage Bane of Demons, Rage #1, Rage #2, and the first issue of Worlds of Rage! All the money made from these issues will help us release faster the next issues of Rage and Worlds of Rage. If you like the Rage stories, spread the word!
A special word about Worlds of Rage #1: Worlds of Rage #1 is available on ComiXology for only $0.99! If you want to help us get the Rage Series off the ground, no need to register to a crowdfunding site! Just buy Worlds of Rage #1! 11 pages of story only, but still our cheapest book to date! Every penny will go to the production of the next issues of Rage and Worlds of Rage!
Hey guys! Long time no see! The new Rage Website is almost finished, but not quite yet. As you may have noticed, a few of the artists are missing, most notably the artists of the Rage Card Game which was a feature of the Rage Bane of Demons App, and…
Next Event: Mangame Show Fréjus Summer Edition!