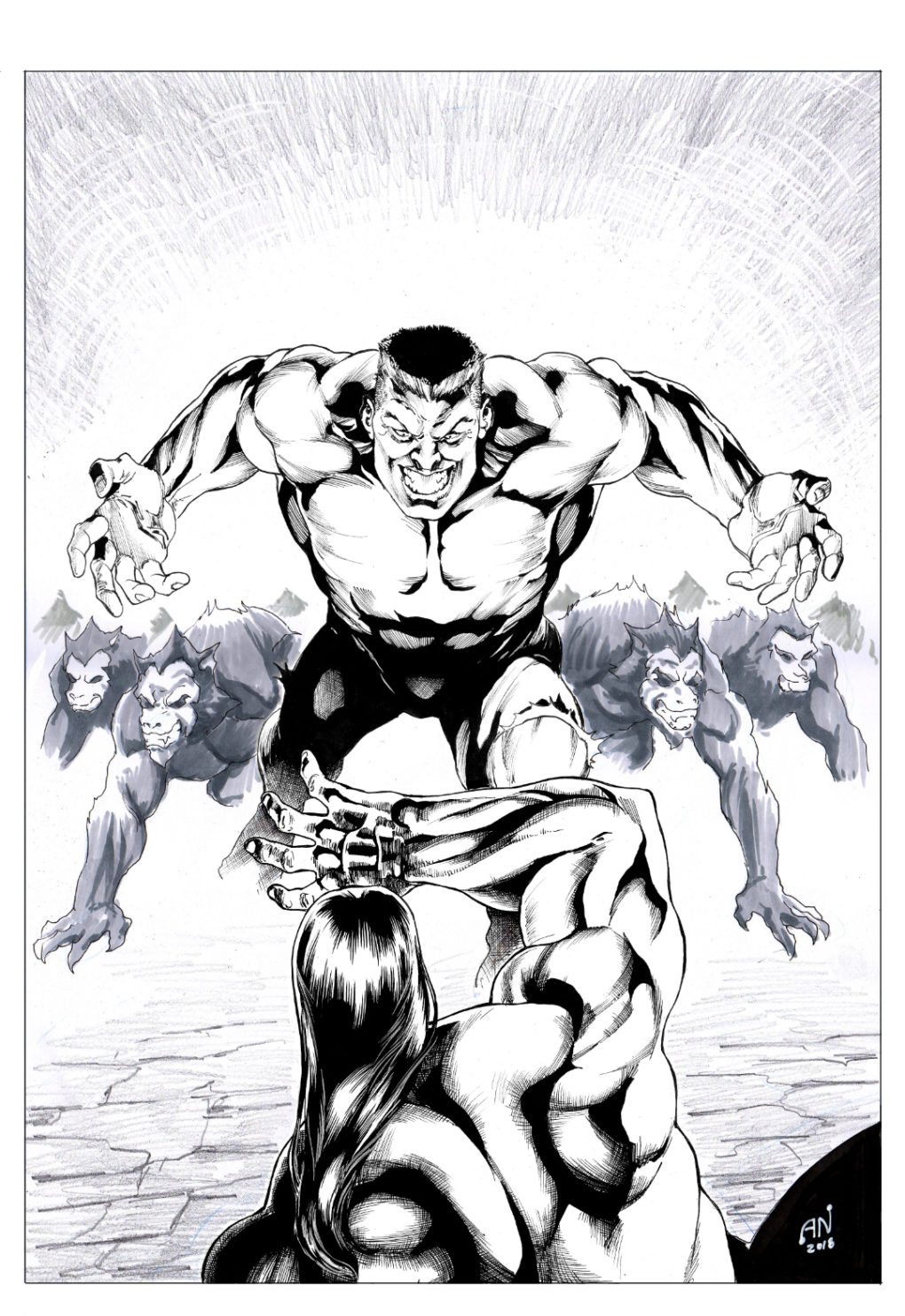 As if werewolves weren't enough, Serk and Erasmus join the fight against the Rage Team! The action doesn't stop until the very end of this issue, written by Eric Peyron, with art & cover by Alex Nascimento, and colors by Dijjo Lima!
Don't miss the latest issue of this multi-part action-packed saga, featuring werewolves! A lot of werewolves!
This issue will be sent to select digital publishers, and every publisher working with Trajectory  (as soon as Trajectory replies to my emails, that is…) Each publisher will be added to this page as the book is available in their store.
This issue will be available only in digital. It will be compiled with Issue #3 into a printed book as soon as it is finalized. If you prefer print over digital, go to this page.