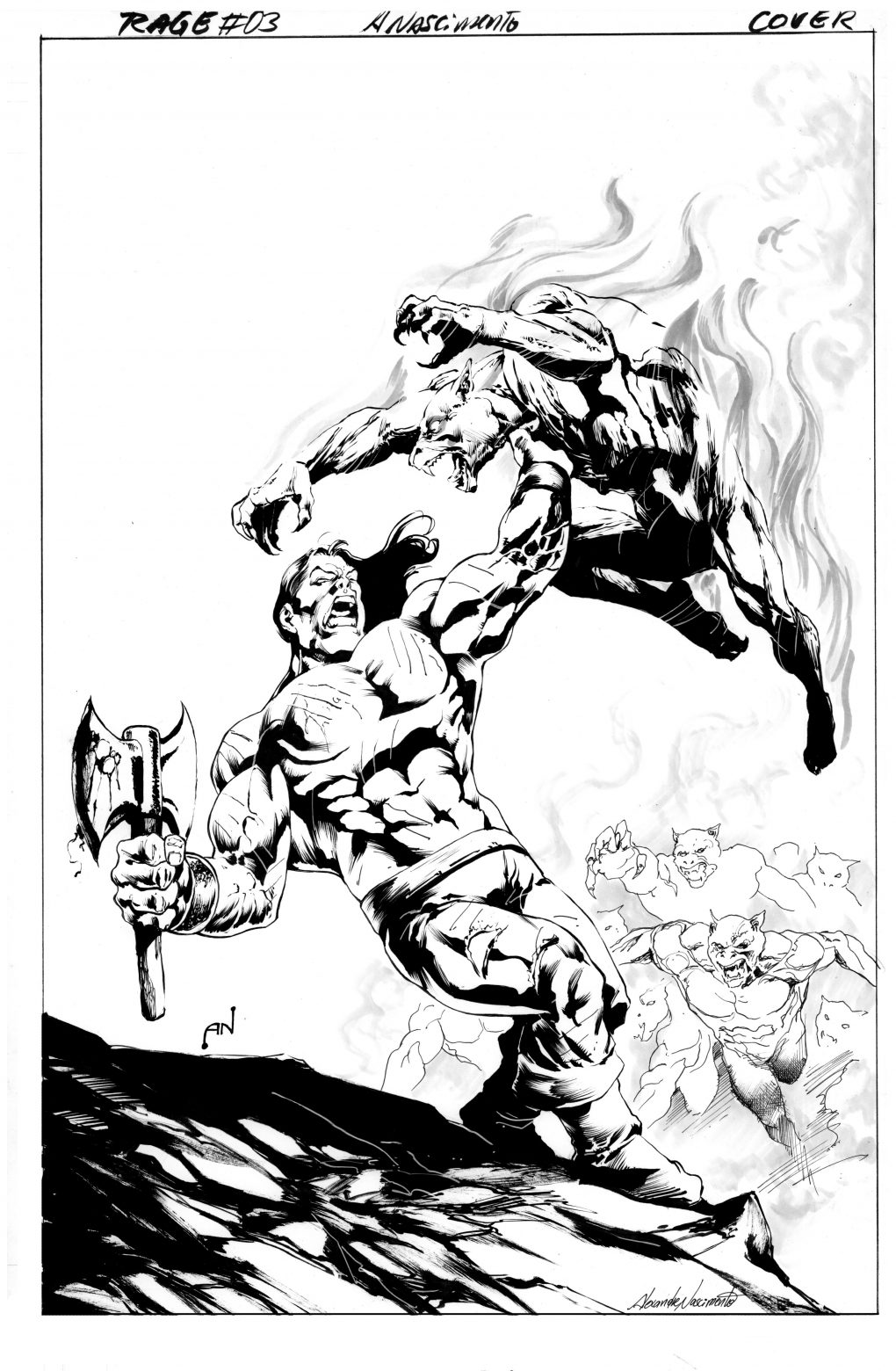 The fight against Erasmus' werewolves begins, in a story written by Eric Peyron, with art & cover by Alex Nascimento, and colors by Dijjo Lima! A pack of werewolves is attacking our four unlikely heroes, and there's no silver weapon in sight! Be there as we continue this multi-part action-packed saga, featuring werewolves! A lot of werewolves!
This issue will be sent to select digital publishers, and every publisher working with Trajectory. Each publisher will be added to this page as the book is available in their store.
The printed version of this issue might not be available at Conventions, since I would much prefer selling in print the second compilation, which will contain Rage #3 & Rage #4. The reason for this is that the printed version of Issue #3 is going to be a 25+ page comic book available in Print-on-Demand at Amazon. With this number of pages, the unit price will be too high, and I won't make much of a margin on it. In this instance, margins begin to be interesting at something like 50 pages, and to make a 50-page book, I would need to compile 2 issues. So those who like to read books in print will have to order it at Amazon. And those who like to buy their printed books at festivals and conventions will probably discover issue #3 only when issue #4 will be finished, at the time of release of Rage Compilation #2.